The Best of What Riga has to Offer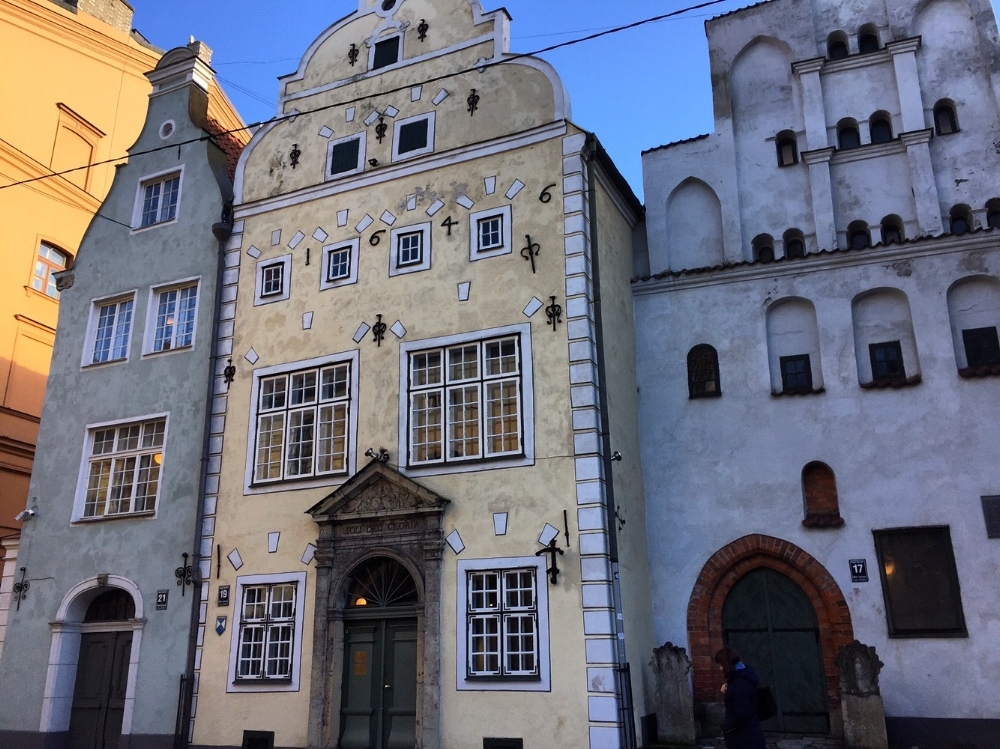 We continued our trip through the Baltic states with a 4-hour bus ride north from Vilnius, Lithuania to Riga, Latvia. Riga, Latvia's capital is one of the most beautiful European cities I've ever traveled to. The walkable old city is a UNESCO World Heritage Site filled with cobblestone streets, medieval architecture, and restaurants and cafes. Our visit coincided with the low season (March) meaning hotel rates were low, historic sites and landmarks weren't crowded and restaurant reservations at Riga's top restaurants were easy to come by. We spent three days and two nights exploring the best of what Riga offers.
Latvia and Tourism
Latvia, an EU member state, is a popular destination particularly with Europeans, Russians, and Belorussians who comprise nearly 90% of visitors. The country's geographical location allows for easy regional access enabling tourism to play an important role in the domestic economy. Riga's international airport serves as the regional hub for the Baltics offering more flights than Tallinn and Vilnius, positioning the city as the launching point for travelers to the Baltics. The total contribution of tourism to Latvia's economy was 9.0% of GDP in 2015 and expected to rise by 4.5% over the next two years. Employment in the tourism industry stands at a total contribution of 8.9% and also is expected to rise.
Where to Stay in Riga
We strategically based ourselves in the center of the old city. Not wanting to miss out on all Riga had to offer we searched for the best option in the old city. In search of a non-chain option with character, great reviews, and a superb location we booked Hotel Neiburgs.
Hotel Neiburgs
When it comes to location, decor, and view Hotel Neiburgs can't be beaten. Envision 20-foot ceilings, with exposed wood beams against white walls, topped off with a front row seat to Riga's medieval landmark, the Riga Cathedral. That's what we got with Hotel Neiburgs. We invested a lot of time researching places to stay and the 55-suite boutique apartment style hotel set in an art nouveau era building was by far the best option because of location, price point, and style.
Our overly spacious 6th-floor apartment sized room had a separate full kitchen and a large living room that opened to a spectacular view of Riga's Cathedral. The hotel was ideally situated in every area of interest. Nothing we write about was over 10 minutes away.
Included in our stay was a breakfast buffet in the hotel's restaurant, which is also popular for lunch and dinner. The restaurant, led by chef Tomass Godins uses seasonal and local produce. The buffet included some traditional Latvian breakfast items like cheeses, pieces of bread, fish, smoked salmon, and pastries, and some other items like crepes and pancakes.
If there's one place you must stay in Riga it's the Hotel Neiburgs.
What to See and Do in Riga
Riga Cathedral
With a prominent view of the Riga Cathedral from our hotel room, we were fascinated to see the inside the 13th-century church. Let that date sink in for a second. At the urging of Bishop Albert and other local clergy the cathedral's construction began in 1211!! The cathedral is revered as one of the most important sacred landmarks in Latvia and the largest medieval structure in the Baltics.
The inside of the cathedral is impressive with its white walls and ceiling and brown brick trim, creating a nice contrast. A visit to the cathedral includes the cloister which contains artifacts from the Museum of the History of Riga, including cannons, tomb plates, a large stone head from Salaspils, and much more. The stone head was discovered buried in the cloister's yard and is thought to represent an idol that was worshiped in the 16th to 18th centuries.
Three Brothers
Close to the Riga Cathedral stands another well-known landmark, The Three Brothers. The Three Brothers are the oldest medieval homes in Riga. The oldest of the three homes was constructed around 1490, roughly 520 years ago!. Today the homes house the Latvian Museum of Architecture. Sadly, we didn't make it inside.
St. Peter's Church
Originally constructed in Gothic architecture during the Middle Ages and since remodeled twice in Romanesque and then baroque architectural styles, Saint Peter's Church like Riga Cathedral is ridiculously old. The first recorded mention of the church is in 1209! An important feature of the church is the gold rooster atop the steeple used since the 15th century to show the wind, important for a seaport city like Riga. The current rooster is the 7th one since 1491. The 6th rooster was placed atop the steeple in 1690 and was blown off by a bomb during World War II in 1941 and is displayed inside the church.
It cost 9€ to enter, but the admission includes an elevator ride up to the top of the spire, providing a spectacular 360 degree view of Riga. The photo below sums up the fact that the trip to the top is worth it.
Bastejkalns Park and Freedom Monument
The centrally located Bastejkalns Park serves as the boundary between UNESCO World Heritage old Riga and modern Riga. The picturesque park is perfect for an afternoon stroll.
The Freedom Monument honors those who were killed during the Latvian War of Independence (1918- 1920). During our visit, we witnessed the changing of the guard.
Park Spa
This was a rare treat for Carrie and me, one which Carrie really looked forward too. We both got 30-minute aromatic body peelings followed by hour-long massages! Carrie opted for the amber treatment. The Baltic states are known for their amber. Amber is the ideal organic material as it absorbs body heat and is easy to use. There is nothing like a relaxing spa treatment to really enjoy your trip!
Another perk of staying at the Hotel Neiburgs is that they will make the spa treatment reservation for you Park Spa and the spa provides you with a free taxi ride either to or from the spa! A nice perk for sure.
Alberta Iela or Alberta Street
Alberta street is the epicenter of art nouveau buildings in Riga. The street is filled with several notable buildings all constructed in the early 20th century. The architecture is unique and well worth a stroll.
Where to Eat and Drink in Riga
When it comes to dining, I leave all the decision making to Carrie and as you will see and read she did not disappoint. We drank and ate at some of the best and locally focused restaurants and bars in Riga.
Folkklubs Ala Pagrabs
Come for the Latvian craft beer and, well stay for more beer! Set in a 13th-century cellar with the largest selection of Latvian beer on tap (27 to be exact) in Riga, the Folkklubs Ala Pagrabs or folk club is a cool spot to grab a drink after a long day of sightseeing or traveling. As you may have noticed from our past posts, we are huge craft beer fans and so this was the perfect place for us. I started with the Aldaris wheat beer followed by the Zoltners. They also have a food menu so we ordered some fried potatoes to accompany our beers. If you come in the evening, they have live music at least five evenings a week. Latvian beer, in a 13th-century cellar with live music sounds like a great evening!
If you are not a fan of beer, they also have a good selection of Latvian wine and home-distilled moonshine! There really is no reason not to come here!
Valtera Restaurant
Valtera Restaurant is known for its contemporary Latvian cuisine based on rural products. The rustic interior sets the stage for an impressive dining experience. The focus on Latvia is so strong that even the wood for the tables and the ceramic plates are all made from local natural materials. We started our evening with rhubarb sparkling wine, a Latvian specialty. This was the first time I had ever heard of it and Carrie enjoyed it so much it became a staple with each of our meals in Latvia!
Our meal began with a complimentary dish courtesy of the chef - chicken dumpling with Camembert cheese, with bread crumbs and parsley accompanied with a large serving of different pieces of bread. An order of smoked beetroot followed this, topped with goat cheese, beetroot jelly, pickled cucumber, and bread. The food was not only delicious but was well presented!
For my main course I had the Chef's Special of the Day-the Baltic Sea Trout served with seasonal vegetables and Carrie the corn and potato puree topped with hazelnut oil, hazelnuts, and truffle cheese.
Reservations are highly recommended and we strongly encourage you dine at Valtera Restaurant.
Riga Central Market
Shopping at local markets is an impactful and affordable way to eat while traveling. The Riga Central Market is located next to the bus station roughly a 15-minute walk from the Hotel Neiburg. The busy market is split between several buildings with traders selling everything from meats, produce, flowers to pastries and sweets. We grabbed several pastries for a light lunch and some sweets for later that day.
Restaurant 3 is unlike any other restaurant I've dined at in that the cuisine is based on natural foods unaffected by human intervention and industrialization. The foods used are foraged and proper consideration is given to the quantities to preserve the biodiversity. When preparing meals every single part of the product is used, nothing is wasted.
Carrie and I shared the Forest Food Snack Platter, which in my opinion is a must if you go to Restaurant 3. The platter came with an array of Latvian cheeses, marinated pumpkin, smoked beaver (my favorite), dried elk, wild boar pate, dill cream, fresh rye bread, wild boar croquettes, and pickled pig ears (not my favorite). Some of these items, like beaver I'd never seen on a menu! They were all delicious (minus the pickled pig ears which Carrie didn't eat forcing me to eat them all) and complemented each other perfectly.
Our meal was washed down with a glass of Carrie's new favorite drink sparkling rhubarb wine. To top off this amazing meal we had dessert. We don't usually do dessert, but the food was so good here we just had to have some. We had sea-buckthorn (berries traditionally found in Eastern Europe) ice-cream, Laima chocolate, and raspberries. So good!
All Photography by Carrie and Albert Bond
Disclaimer: This post contains affiliate links. We receive a small commission when you click on one of the links embedded and make a purchase. We are appreciative if you do as it helps us to maintain our website.